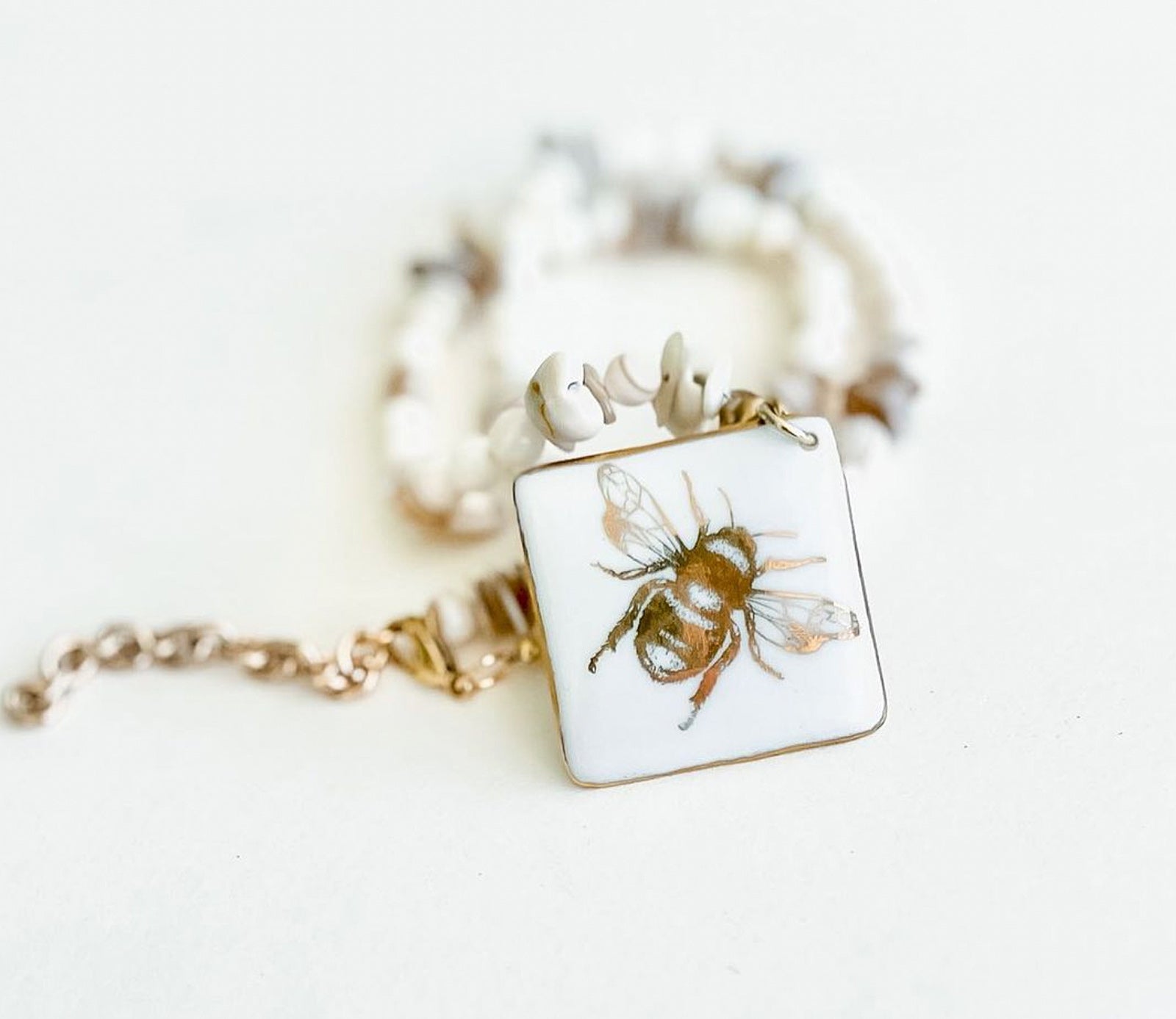 CERAMIC PAINTING BY ARTIST MONA H
jewelry hand-made with love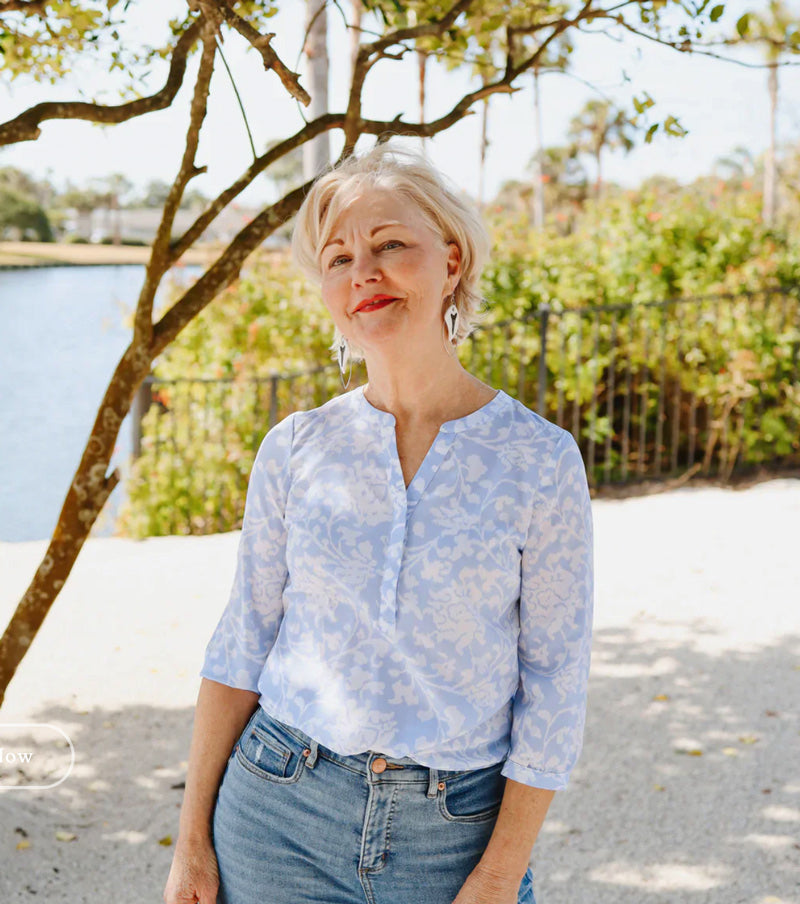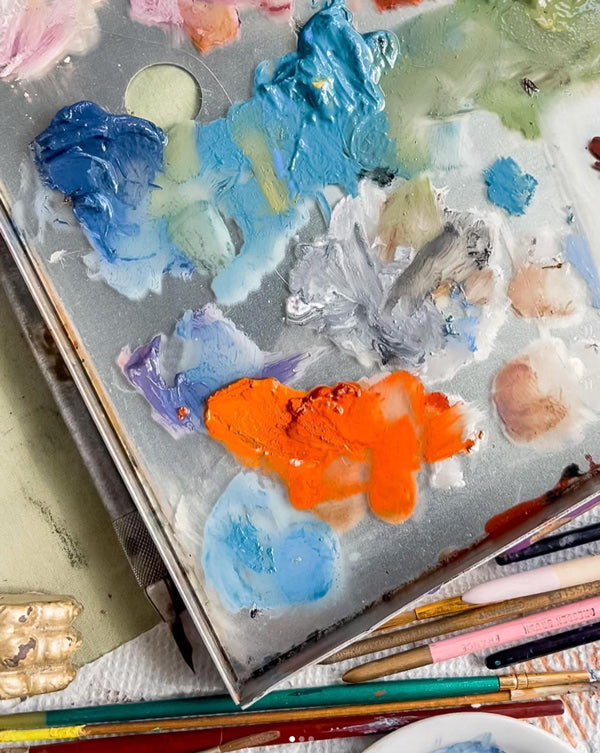 About THE ARTIST
Mona Hugghins
I always in my heart knew that I would carry on my grandmother's legacy . . . china painting. I have continued to paint and love every minute I spend in my studio thinking of my grandmother on a daily basis.
WELCOME TO THE STUDIO
Free Shipping $75+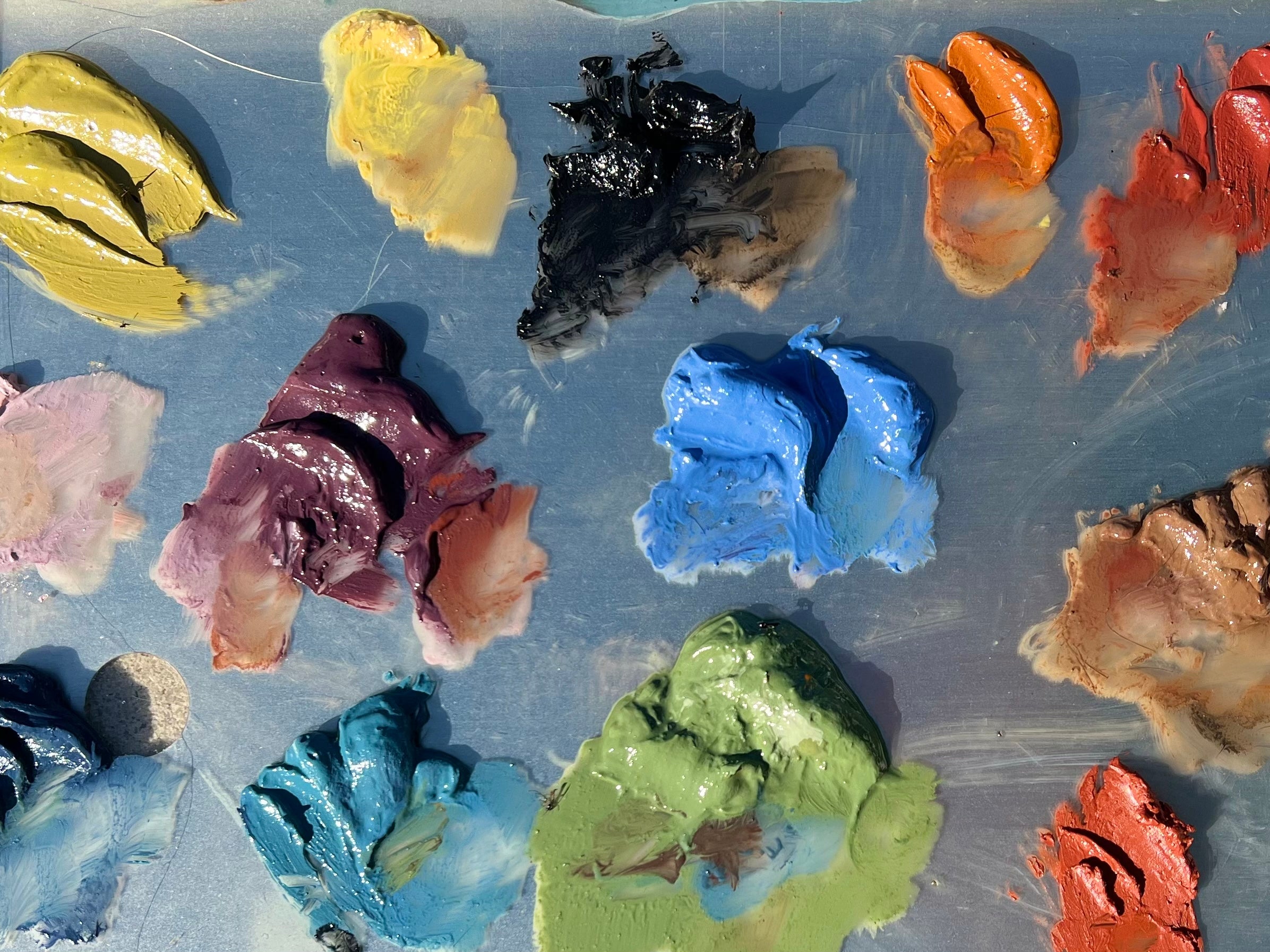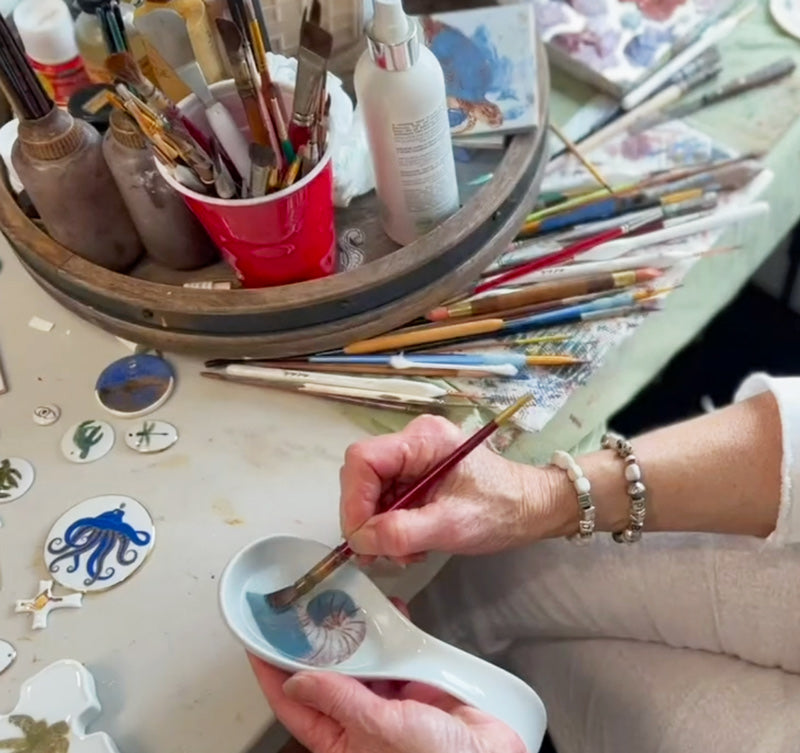 EACH PIECE IS LOVINGLY PAINTED BY HAND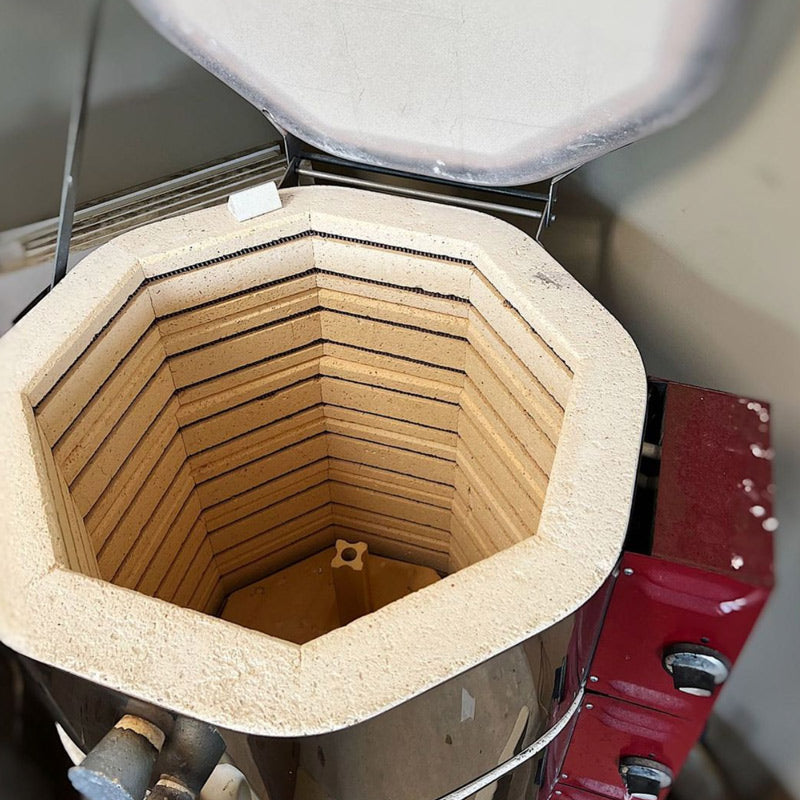 CAREFULLY PACKAGED FOR YOU TO ENJOY
I have purchased various items for myself and gifts for my friends. Mona is always a joy to visit with and she never tells me no or disappoints me with the custom items I have asked her to create.  Beautiful work and it has been great to reconnect with Mona after living miles apart since we had both moved from our small hometown, Opp, Alabama.
Danez J.
Ponte Vedra Beach, FL
l love wearing Mona H jewelry. I own probably 5 different necklaces. Each one is one of a kind . . . Each time l wear these someone stops me to comment on how pretty they are. I love them ,they make a statement . You can tell that love was designed into each individual piece. They are great gifts too.
Pat D.
Nashville, TN
I discovered Mona and the amazing job she does with college football necklaces… she has painted for me a Georgia bulldog, Auburn tiger, UAB blazer and a Ole Miss Rebel drop that I change out on a paper clip necklace. Whenever I wear them to a tailgate, everyone always asks me where in the world did I get them...she has also done personalize gifts for me like a necklace with a Rottweiler for my sweet friend who's female Rottweiler won best-of-breed at Westminster this year.
Ellen G.
 Ponte Vedra Beach, FL